Johannesburg, Cape Town and Durban all have something in common.  Each of these major metros has experienced burgeoning growth with the establishment of huge new nodes to the north of the cities – an interesting trend which continues to gather momentum.
Dainfern is at the heart of what is dubbed Johannesburg's 'New North', a region which is seeing billions of rand being invested into new commercial and residential development.
The most high profile of these is Steyn City, where developers have already spent an estimated R7 billion on infrastructure and facilities, including almost R1 billion for a major upgrade of William Nicol Drive.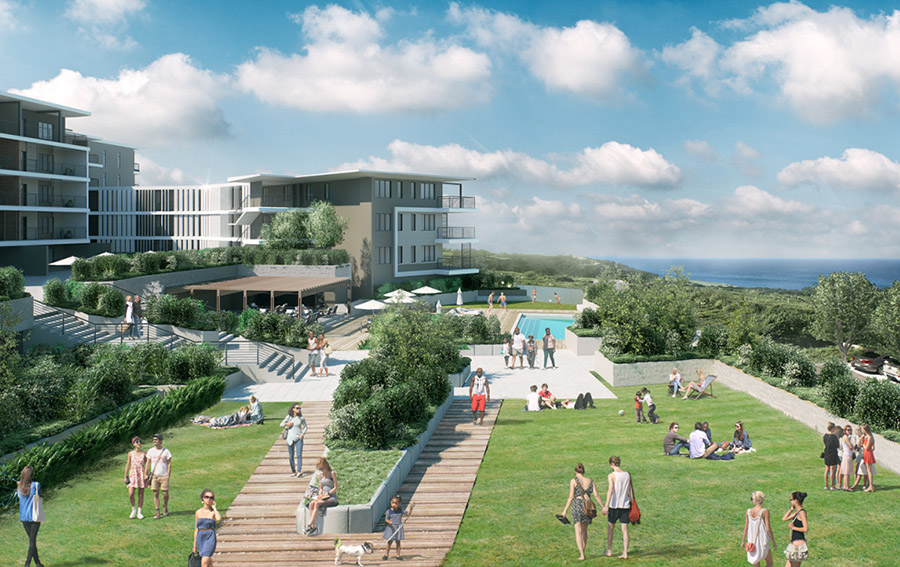 Another new development is the R2,5 billion upgrade and expansion of Fourways Mall to create a new super-regional retail precinct offering some 175 000 m² of retail space under one roof, which ultimately will impact positively on values and the demand for homes. It is also envisaged that the extended and surrounding commercial developments will become the fully-fledged CBD of the New North.
In fact the greater Fourways area has become greater Johannesburg's fastest growing centre evolving into a mini-city in the mould of Sandton city centre, to the extent that few other regions anywhere in Gauteng are seeing such dramatic and impressive growth.
Significantly, within the next 10-12 years, this area will also be served by the next two stages of the Gautrain development. The area already has its own airport, Lanseria, which in recent years has seen millions invested in upgrading and infrastructure.
Some 25 years after the estate was established, Dainfern homes have once again become hot property and are likely to become even more sought after as the pace of development in the New North accelerates.
With a current average freehold house price of R5,3 million, residential property price inflation in Dainfern has been particularly robust during the past five years (2011-2016).
While Cape Town is a globally sought after destination, acclaimed for its natural beauty, lifestyle and world-class services, the city's well-established, Northern Suburbs have morphed into what is essentially an appealing city in its own right, away from the congestion and increasing densification of the Mother City's CBD and surrounds.
This year, the demand for property in the Northern Suburbs, complete with extensive infrastructure, easily accessible via the N1 and every conceivable amenity,  has remained high and secure estate living ever-popular in suburbs such as Durbanville, where a record price of R8 million was achieved for a property in the suburb of Durbel. 
In Plattekloof, which borders the Tygerberg Nature Reserve and offers sweeping views across to Table Mountain, there's an emerging super-luxury property market, with a home recently listed for R21,5 million. And buyers in Baronetcy Estate in this upmarket suburb are building luxurious residences of grand proportions and design, investing between R20 000 and R33 000 per m².
The Northern Suburbs offer value for money, with close proximity to Cape Town and access to excellent schools, shopping centres, medical facilities, eateries and an array of outdoor activities, including the Durbanville Wine Route. Also within easy reach is Cape Town International Airport and the world-renowned Cape Winelands Route.
And with the Tygervalley Waterfront becoming an established economic hub, an investment in properties in the surrounding area offers a sound return on investment.
Firmly established as a sought-after place to live, work, shop and play, the Northern Suburbs' hugely successful Century City continues to expand its residential offering at pace, in the face of high demand for both full title and sectional title homes as well as rental accommodation.
In major metropolitan areas and key nodes there has been a rise in mixed-use developments and we are also now seeing the emergence of mixed-use suburbs. Here in the Cape, Century City is one of the more established mixed-use precincts with property values having doubled in the past five years.
Meanwhile in KwaZulu-Natal, the rapidly expanding North Coast region continues to attract local buyers as well as large numbers of upcountry home buyers, and a smattering from the Western Cape.
With its close proximity to King Shaka International Airport and proliferation of secure lifestyle estates, the North Coast areas from uMhlanga, Umdloti and Sibaya through to Ballito and Zimbali are increasingly in demand among out of town buyers, particularly where the major breadwinner commutes to the workplace in Gauteng while the family resides within a secure estate and enjoys all the lifestyle benefits of living in this highly attractive part of KZN.
Durban North and uMhlanga have become increasingly popular because the business node has moved onto the uMhlanga Ridge and with the abundance of schools in the area, these two suburbs offer homeowners the best of both worlds. As a result, house price growth in these areas has been higher than the national price inflation recorded for the past five years.
uMhlanga has also become a great example of successful mixed-use living with many of the new developments in the area incorporating retail, commercial and residential components. The Gateway precinct offers so many mixed-use options, that most homeowners in the area do not require transport of their own. The area is geared towards the creation of a 'European' lifestyle, where people are able to walk from work to home and to enjoy recreational facilities like shopping and dining without having to drive.
By the same token, older retirees also enjoy the convenience of mixed-use living and uMhlanga is again an excellent choice as it is home to two reputable private hospitals and a beautiful beach.
Underscoring the high desirability of the region, some 60% to 70% of buyers in the upmarket Zimbali area are from Gauteng, semigrating to the coast. The remainder are mainly those relocating from the greater Durban area to the North Coast as well as some overseas buyers, who account for less than 10% of the total.
With an influx of Johannesburg clients seeking to relocate to this region's sub-tropical climate, the area is growing rapidly. Two years ago we were pricing developments in uMhlanga at R20 000 per m², now developments are selling for as much as R60 000 per m², reflecting unprecedented growth.  Sibaya has rapidly become one of the most sought after nodes in KZN, with a new school already being developed by ADvTECH.  The 'Signature Sibaya' development has seen vacant land fetching prices of R10,5 million for 2 000 m² of prime land, which means the end price for the homes will range from R20 million up to R40 million depending on finishes.
New suburbs are set to unfold along the mixed-use lines, with the Sibaya precinct an excellent example. This is driven by Tongaat Hulett's commitment to mixed-use living and the creation of managed precincts that are secure, self-sufficient hubs enabling residents to enjoy an unbeatable lifestyle.
---